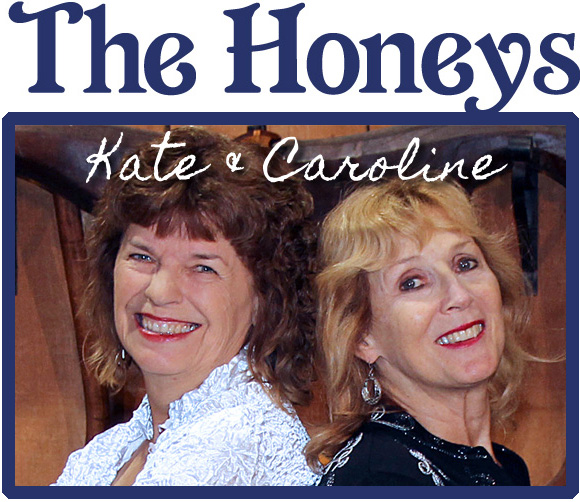 Country/Folk Music
This email address is being protected from spambots. You need JavaScript enabled to view it.
www.kateashbycraft.com
This email address is being protected from spambots. You need JavaScript enabled to view it.
www.CarolineBurchill.com
The Honeys feature Independent Recording Artists Kate Ashby-Craft on piano and vocals and Caroline Burchill on acoustic guitar and vocals. Together they perform Inspirational Country / Folk music everything from Traditional to Contemporary with a focus on their own original compositions.
Come join Kate and Caroline as they take you on a musical journey through songs to make you laugh, songs to make you cry but mostly songs that will inspire and uplift.
Oh and be sure to bring your singing voice as The Honeys love to throw in a couple of sing-alongs.
Kate and Caroline have been professional artists for well over 30 years and have toured both in Canada and the US.
Kate is also known for her song writing and has had music award nominations along with songs being in the top 10 on the Canadian Country Charts. Presently she has song placements in half a dozen American TV Shows.
Caroline is also a gifted songwriter and musician having started on piano at the age of 6 moving on to Ukulele and ending up on guitar. A few years ago she released her first full length CD.
Recent Performances
The London Music Club - London ON
The Canterbury Folk Festival - Ingersoll ON
Purple Hill Country Music Hall - Thorndale ON
Spring Works Festival - Stratford ON
Acoustic Spotlight - London ON
Live Performance Video
Various clips from The Honeys